Product Design
Wix File Share

Wix File Share is an application for Wix site owners with the goal of being the best tool for sharing files between site owners, members and groups. Users can create a file library so that their community members can easily share files with one another.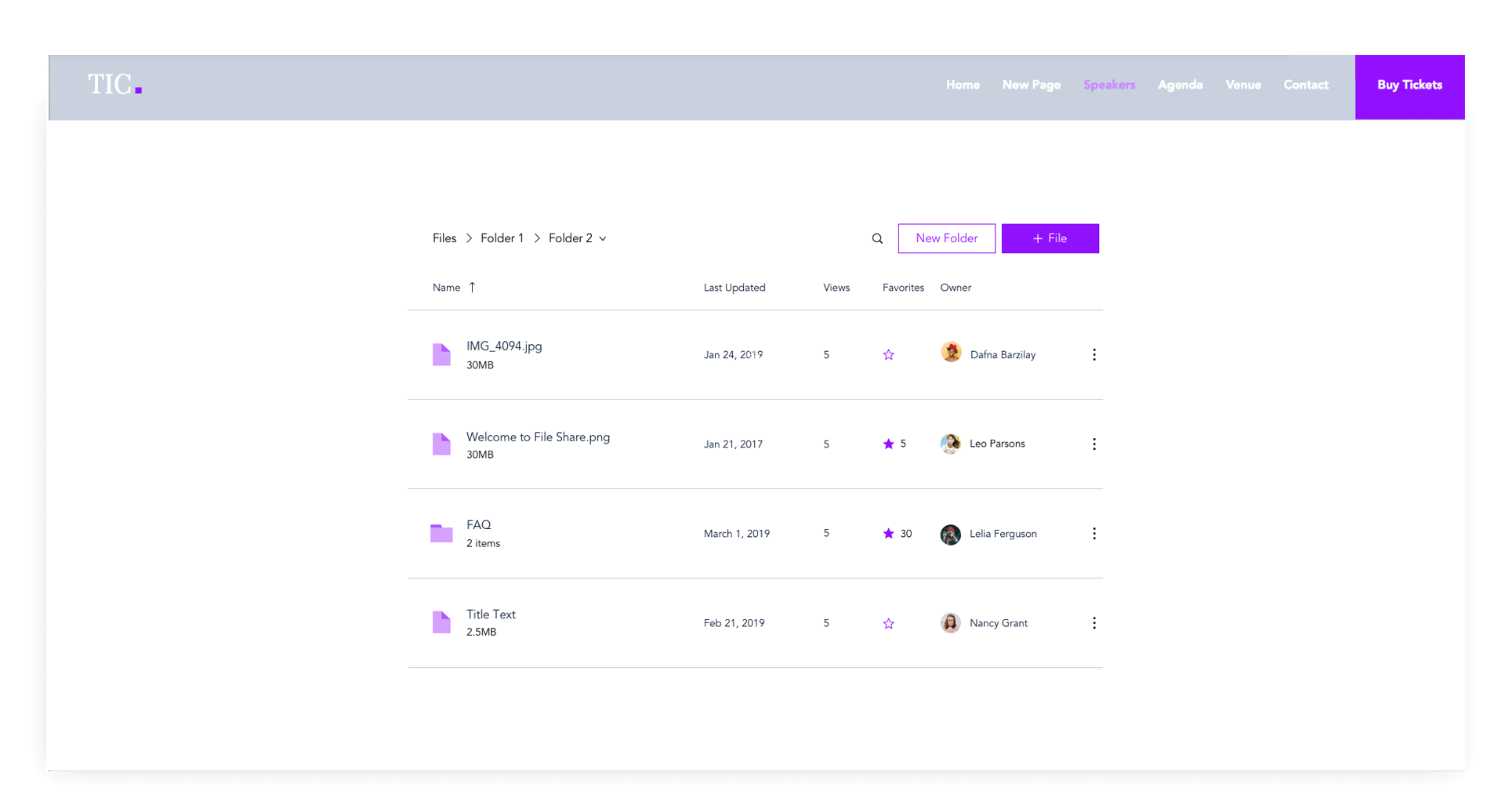 Audience
In collaboration with the feature's Product Manager, I set out to find the target audience for the app's social capabilities after its first launch. After a round of user interviews, we defined the main audience for this tool as online academies and communities, while keeping independent business owners as a secondary focal point.
Defining the pain points
The app's older design made it difficult to take actions on multiple files, navigate between folders, and easily distinguish between a file and a folder.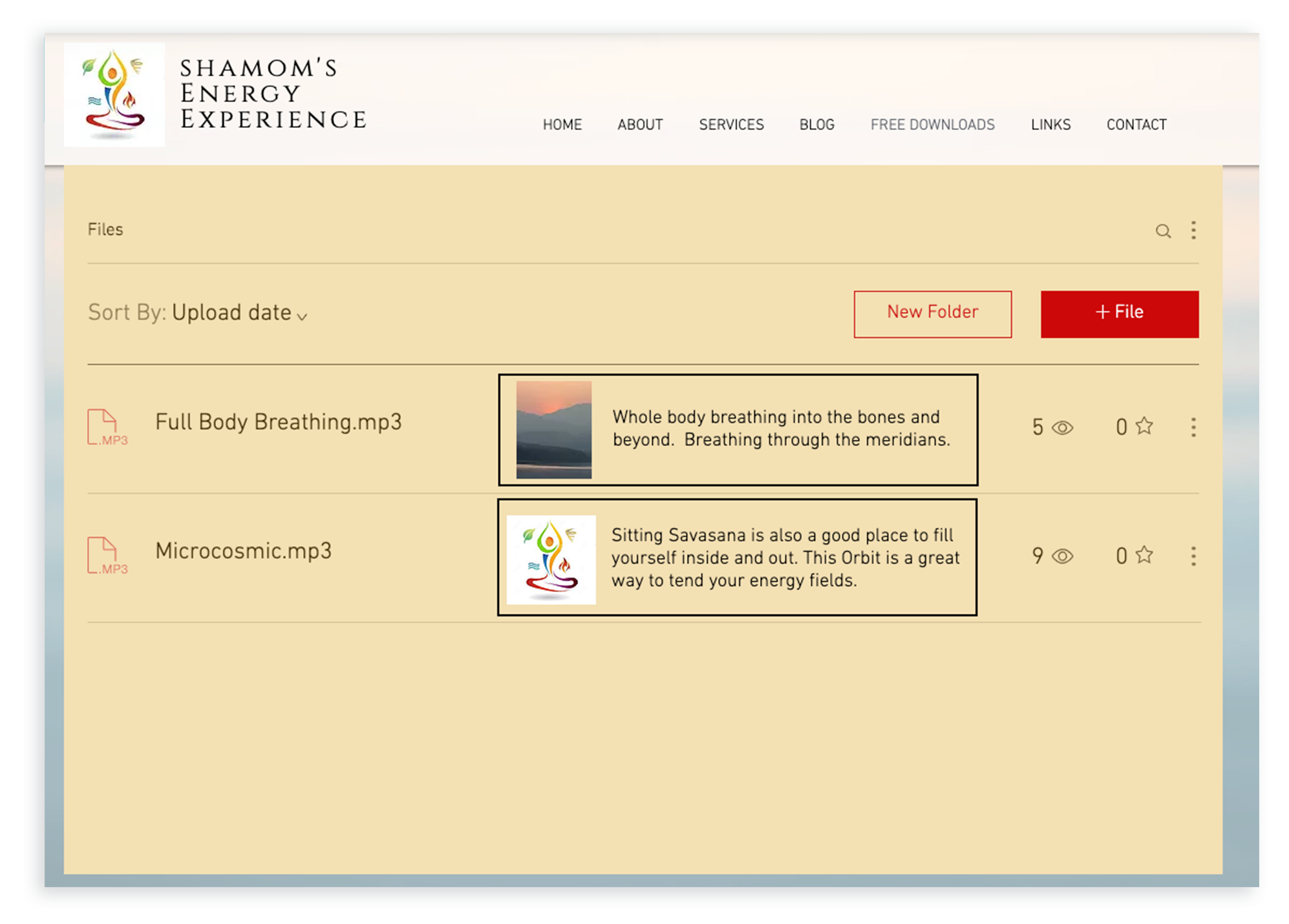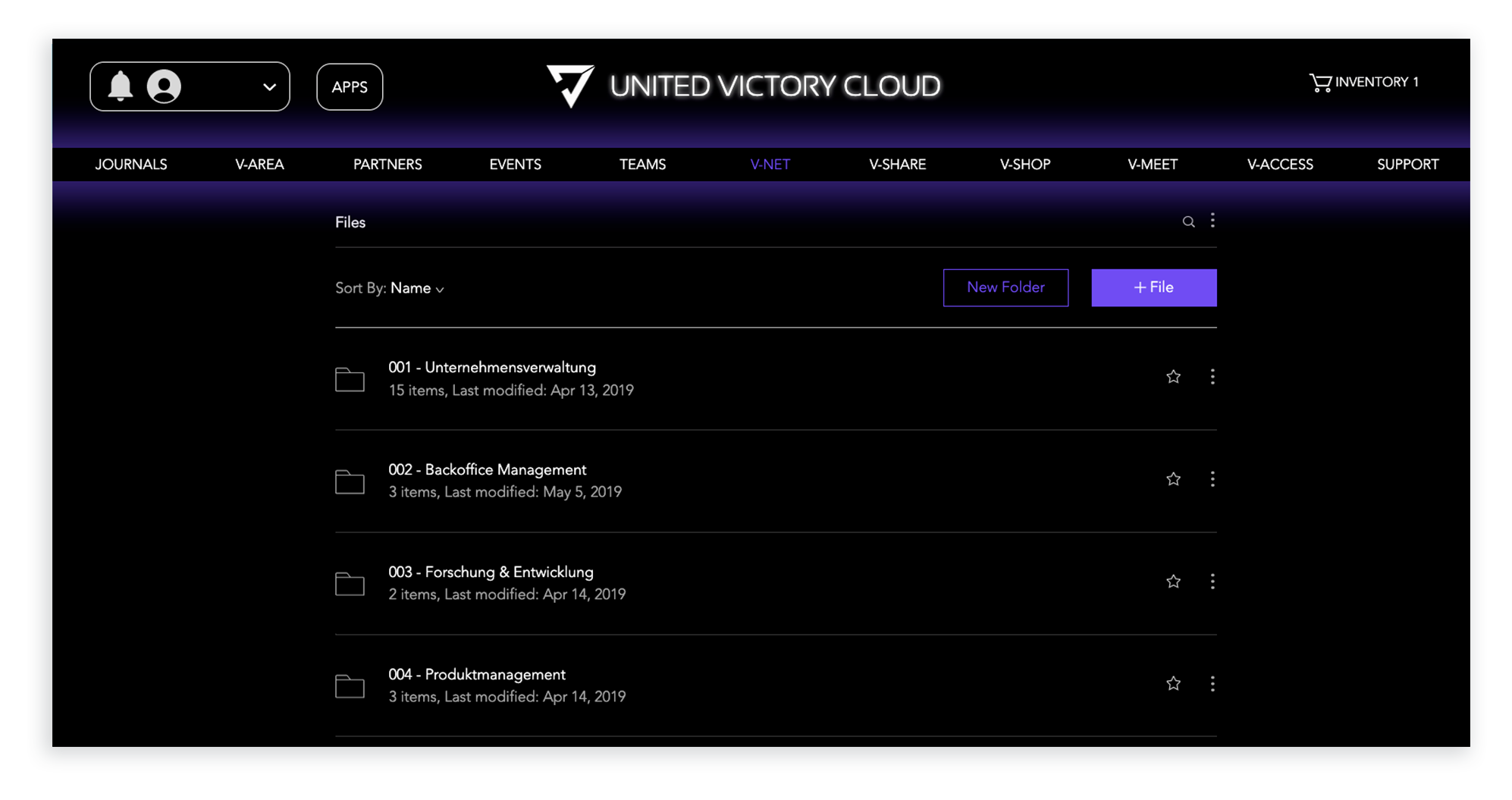 Besides the general usability issues that our own product team found to be problematic, we identified how our users customized and interacted with the product based on their utilization of the app in their websites. The next step was speaking to these same users and collecting app reviews:


Based off of data collected from BI and user talks, the main points I defined were:
Basic UI capability improvements such as sort, search, and selection

Lack of image + description for files and folders

Lack of privacy permissions for files or folders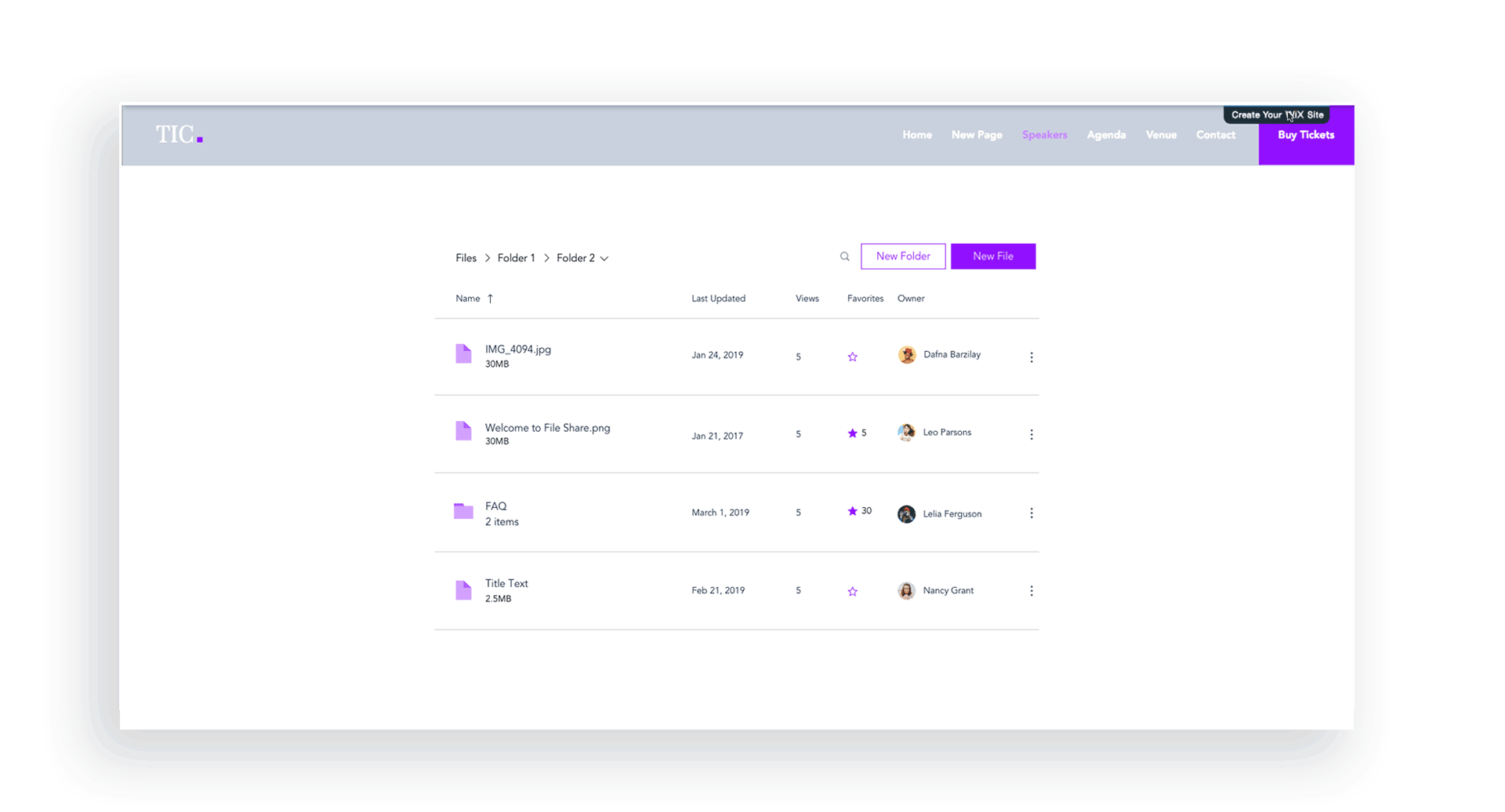 UI Improvements - Stage Design System integration
Issues like sort & search, selecting files, and navigating between folders were improved with the integration of the
Stage Design System
which I lead. Later, these changes were tested with usability studies on multiple participants.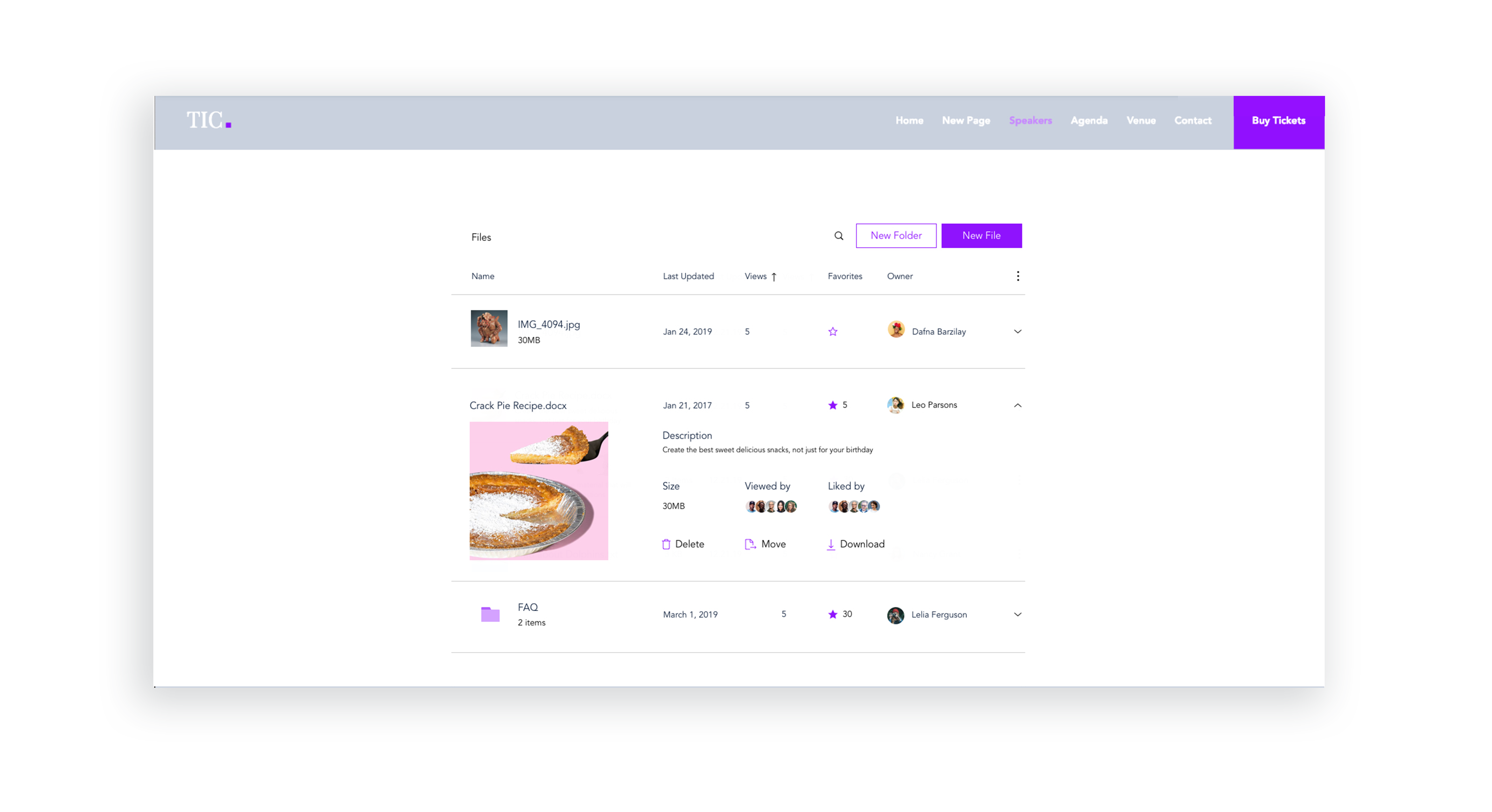 Lack of image + description for files and folders
I created initial layout sketches for files with images and description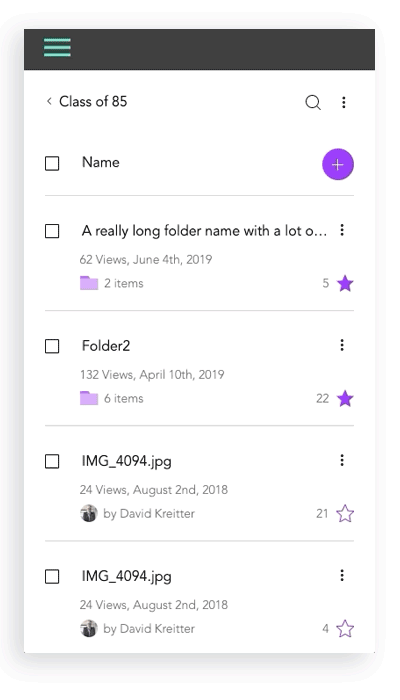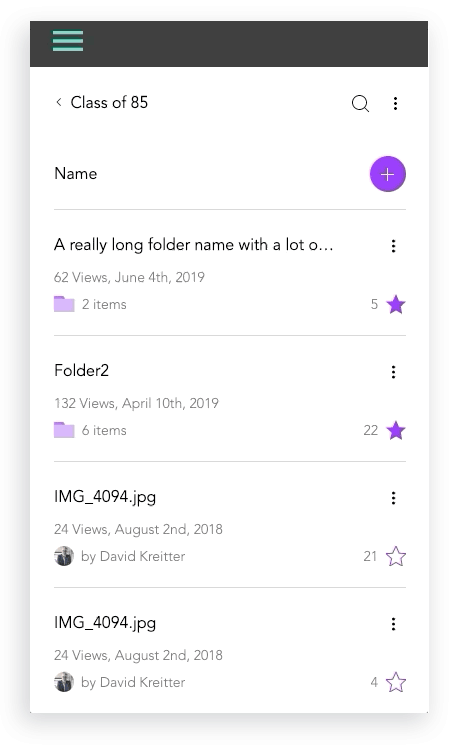 Mobile Design Prototypes
For mobile, we tested our certain behaviors like file selections and actions and folder creations using a prototype to achieve the best design. Results were documented above.

Privacy Permissions
In designing the folder permissions flow, I first had to map out the various user journeys for every possible action item that can be taken on a specific file or folder. Later, the full user flow was designed: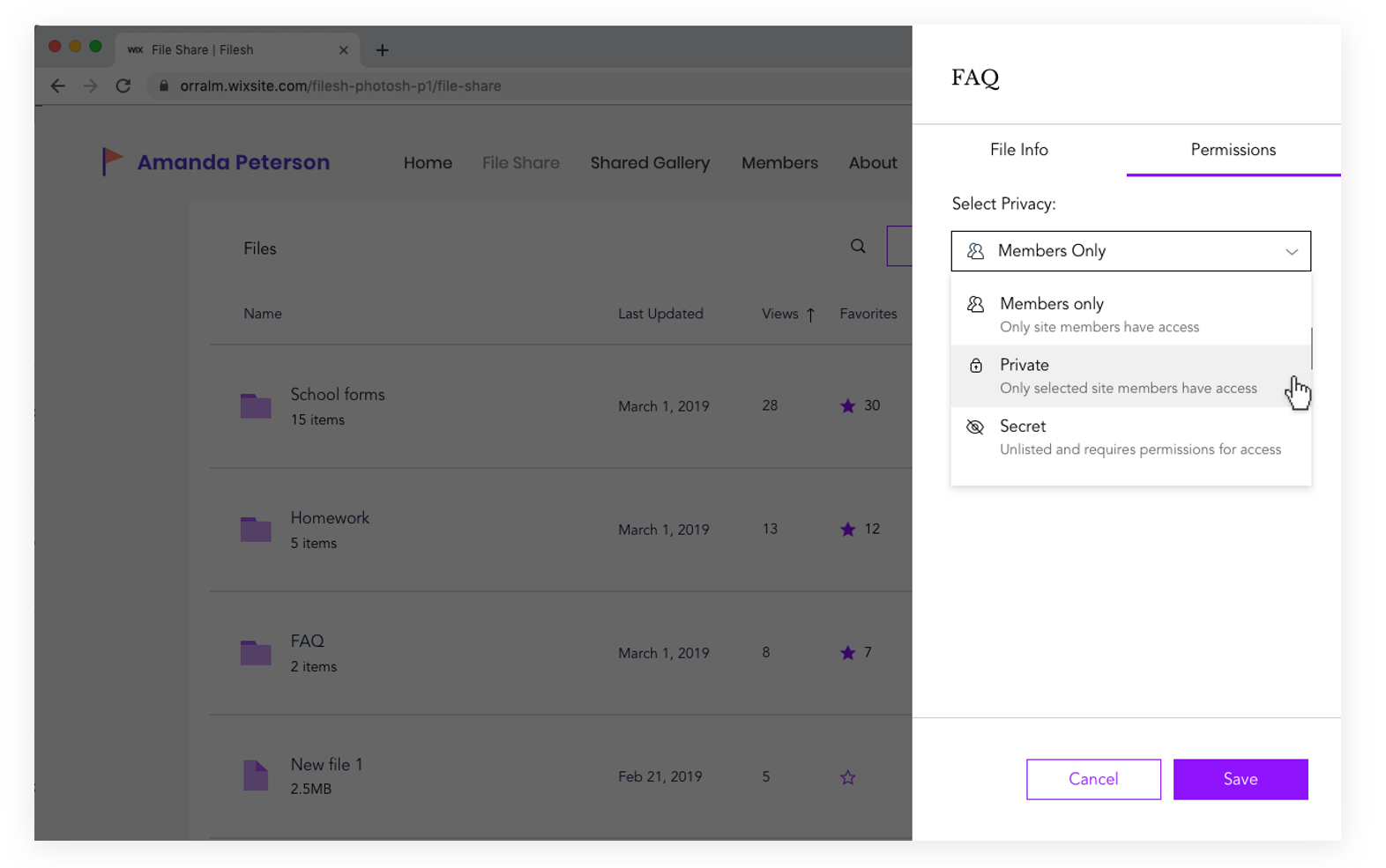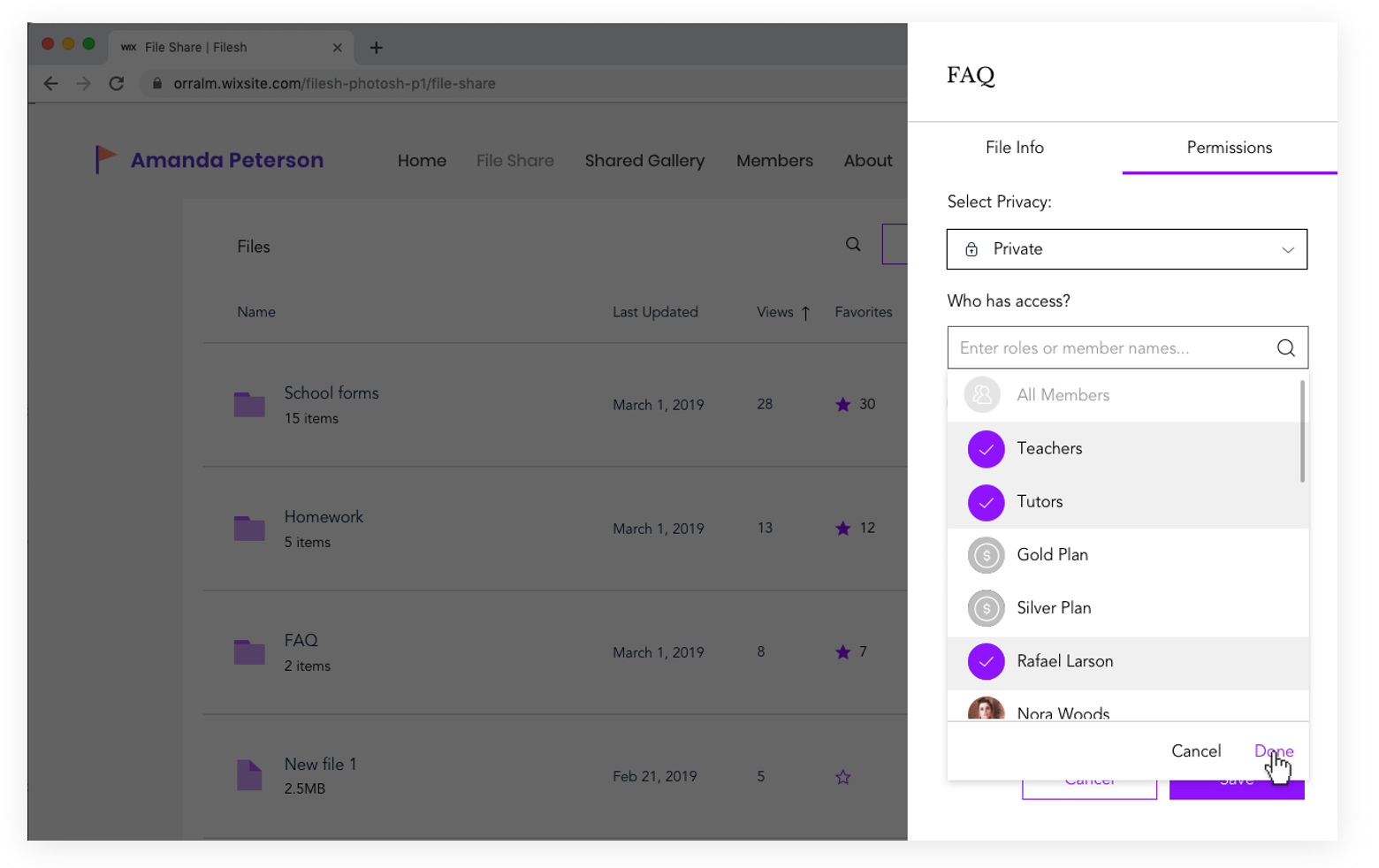 In Summary

I identified 3 key areas that needed user experience additions and refinement based on data collection, user conversations, and viewing users' designed websites

Design refinements were validated through prototype creation and user testing
Folder and privacy permissions were designed and launched after finding it as the most requested feature